Welcome to Ripple Growth Marketing
You'll find our Ripple Growth Marketing approach is straightforward and effective. Unlike other marketing agencies, we believe that you should actually be spending LESS MONEY on your marketing campaigns.
Free Marketing Book
Download the complete Four Step Marketing Blueprint for streamlined marketing and growth. Our FREE marketing guide will walk you through the four key areas of marketing health for your business. Request your free book today!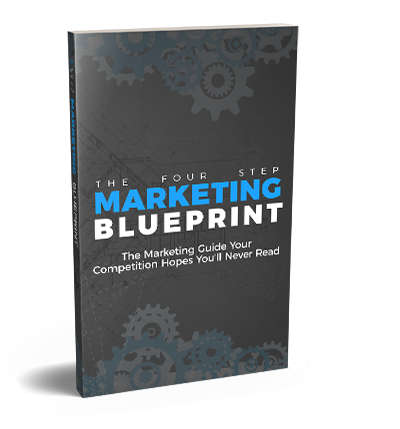 OUR MARKETING SERVICES
At Ripple Growth Marketing, we're the leading company in providing cutting edge, results-driven marketing solutions. Our team of consultants is interested in addressing and fixing the dysfunctions in your current marketing plan so you can see immediate results!
immediate results!
immediate results! Ripple Growth Marketing leverages over 25 years of marketing, sales, business development, and project management experience to help your company grow in different application spaces and different market spaces. Ripple Growth Marketing is a one-stop Digital Marketing Agency Upstate NewYork that helps company's build-up awareness, education, and engagement within a specific target audience. We are a full-service Online Marketing Agency Upstate New York committed to generating client acquisitionsfor businesses usingdigital marketing such as Search Engine Marketing (SEM), Search Engine Optimization (SEO), Pay Per Click (PPC), Social Media Marketing (SMM), Email Marketing,and much more.
As a Digital Marketing Agency Upstate NewYork,we understand the cost and schedule challenges tied to acquiring new clients and incentivizing repeat orders.In today's economy the competition is fierce and price pressures are high. These constraints create frustration and can force businesses to reduce price to compete for orders. Reducing price to gain market share results in lower profit margins and free cashflow.Unfortunately, over time when a business reduces pricing to conform to price pressures, operating income becomesless-and-less and eventually causesthe business to close the doors.
In order to improve new client acquisition rates, backlog sustainability, and repeat salesthe digital marketing space has enabled businesses to better connect products and services to target customers using the internet to bridge the gap. Learning how to implement and optimize these methods and technologies takes time and effort, while the technology constantly evolves on a daily basis. Hiring a dedicated person to design, implement, and optimize digital marketing campaigns will require a high fixed cost (>$100k USD annual salary) and will require supplemental variable costs.Ripple Growth Marketing is a Digital Marketing Agency Upstate NewYorkthat will handle your business's marketing needs without contracts, without high costs, and without risk. We conduct our services on a variable cost basis enabling our clients to achieve maximum flexibility when managing available

budgets and cashflows.